CEOs of companies in port area introduced – Antti Simula, Managing Director of Turku Repair Yard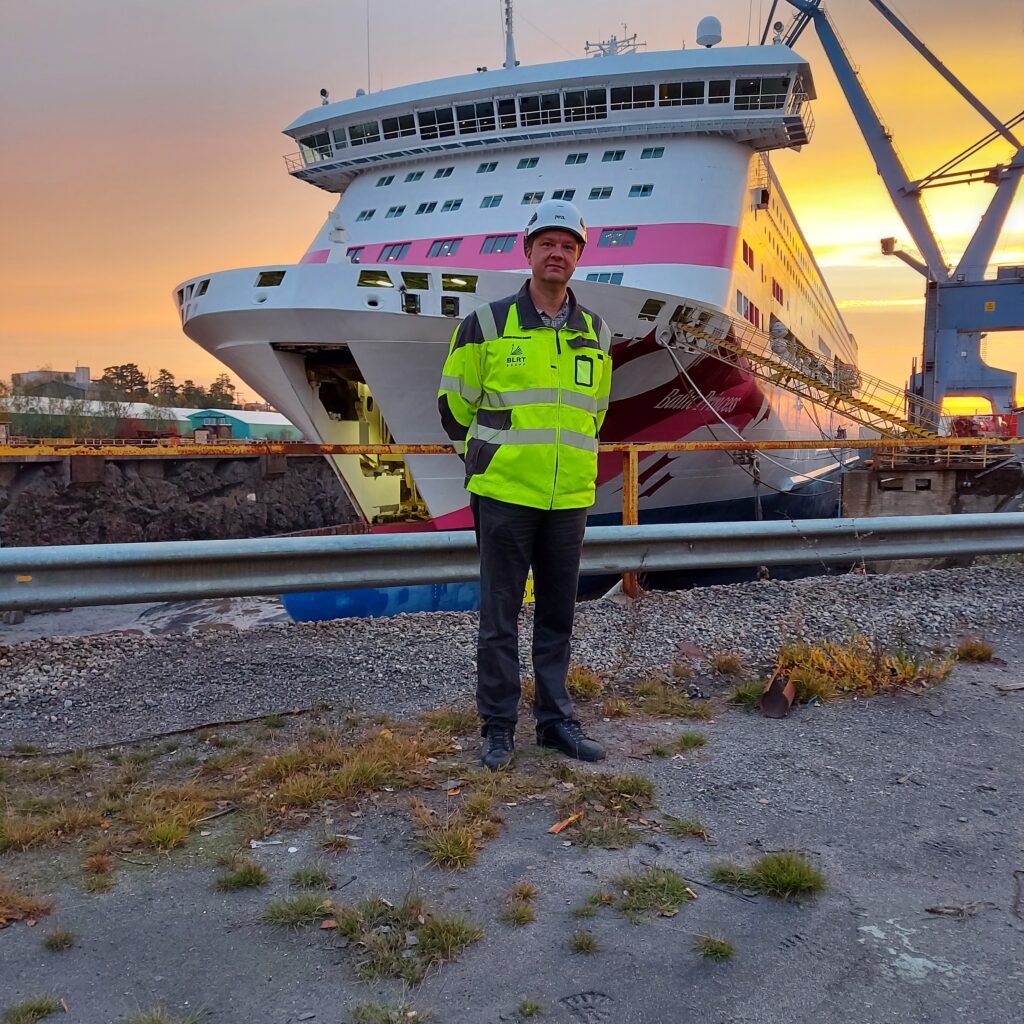 "We mainly do ship repairs and various annual inspections of ships. Dozens of vessels arrive here in the shipyard in Naantali every year for different repairs", says Antti Simula, Managing Director of Turku Repair Yard.
Where did you transfer from to Turku Repair Yard? Previous work experience and education?
I transferred to Naantali last autumn from Konepaja Häkkinen where I worked as the managing director for five years. Before that I was the purchasing manager of the local purchasing organisation at Rolls-Royce where my area of responsibility included the company's strategic and operative purchases. I also managed a strategic purchasing team in Cracow for a few years. My education is Master of Science in Engineering.
What is you management method?
My management method is quite down-to-earth. I like working together as a team and achieving results through co-operation. I trust that everyone will do their share with diligence and quality. Ultimately I am rather result-oriented, so results need to be achieved.
Turku Repair Yard is an important employer in Naantali. How big is your organisation?
There are nearly 100 professionals working in the shipyard and, depending on the situation, if required, we can hire additional competent, external labour from our local partners.
How many vessels do visit the Turku Repair Yard per year? What are the most common repair or building measures on the vessels or is there much variation?
We mainly do ship repairs and various annual inspections of ships. Dozens of vessels arrive in the shipyard in Naantali for repairs per year
What are the strengths of the Turku Repair Yard?
Our most important goals are the high quality of each work phase, so all details are significant, sticking to the agreed schedule, and keeping our promises to the customers. Customer-orientation and quality are the key factors.
What megatrends do affect the operating of your company the most at the moment?
Climate change and sustainable development are perhaps the most important ones. Another trend is that in the future ships will be modernised to make them environmentally sounder.
Next a few more personal questions. Your greatest passion?
In my opinion work has to be primarily meaningful and leisure time should counterbalance the work. A good night's sleep is also valuable for the well-being. My family with wife and two daughters aged 12 and 14 is important to me, we do many things together.
What are your leisure activities?
In the summer I polish and fix our treasured old cars. We have a white Corvette (model 1976) and a Ford Mustang from the hippie era (model 1966). But my dearest hobby is caring for an old forest holding in the Satakunta province. At leisure I also pick mushrooms and berries and move a lot outdoors with my family. I also go hunting which often rewards the game hunters with delicious meat and food.
What secret do you want to reveal to the readers of our blog?
Despite the fact that I own forest, I have felled a Christmas tree a few times in my neighbour's forest.
Text & interview: Tarja Siekkinen